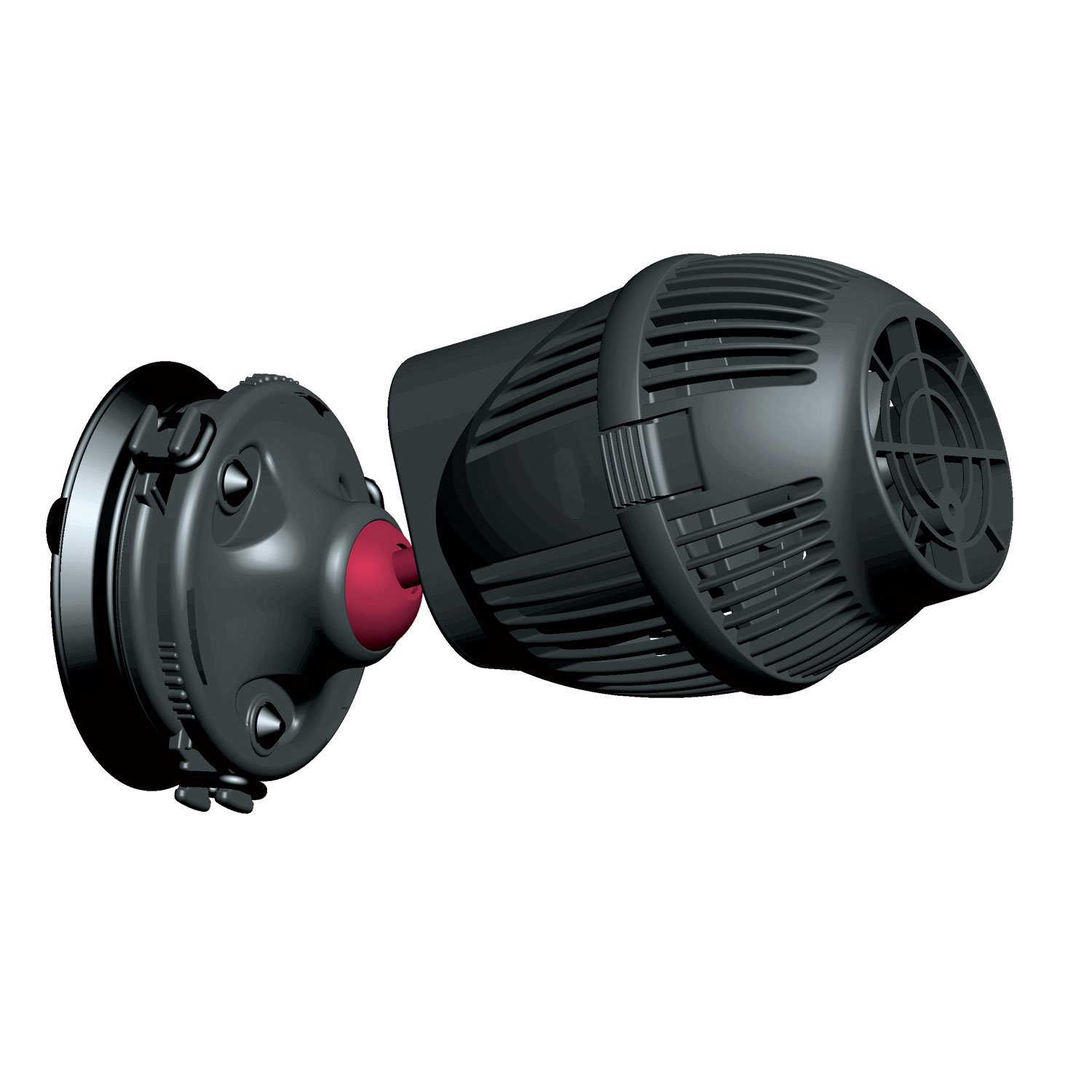 Hydor Koralia Evolution Circulating Pump, 600 gph
Repeat Delivery:
Price pending
In-Stock
600 gph, Circulation pump that moves water up to 600 gph with magnet suction cup support. The sphere joint has been modified allowing better flow direction. Can be safely connected to a timer.
Magnet suction cup support allows for free positioning

Modified sphere joint enables better flow direction

Can be safely connected to a timer for added control

Aquarium circulation pump suitable for marine, tropical and freshwater setups
This Hydor Koralia Evolution Water Circulation Pump is a compact, energy-saving controllable pump with amazing, never-seen-before performance. Featuring an exclusive patented magnet suction-cup support, this line of compact aquarium water pumps has been improved, allowing this line of pumps to also serve as a vibration-absorbing device. This energy-saving line of inline aquarium water pumps features shaftless impeller technology that uses 50% less energy consumption, while guaranteeing up to 20% more water flow. Boasting a sleek design, the Hydor Koralia Evolution water pump is easy to use. Simply position it, plug it into a timer or directly into your electricity supply and watch your aquarium benefit from the powerful yet gentle flow that it creates. Now with Hydor Koralia's new patented magnet-suction cup support system, 4-6 watts of power is absorbed. This Hydro Koralia Evolution unit is designed to be used with various types of wavemakers. Ideal for both freshwater and saltwater applications, there are four models available. Find the model that best suits your aquatic needs. Accentuate the serenity of your aquatic wonderland today by simulating natural river and reef currents with this remarkable Hydor Korlalia Evolution water pump.