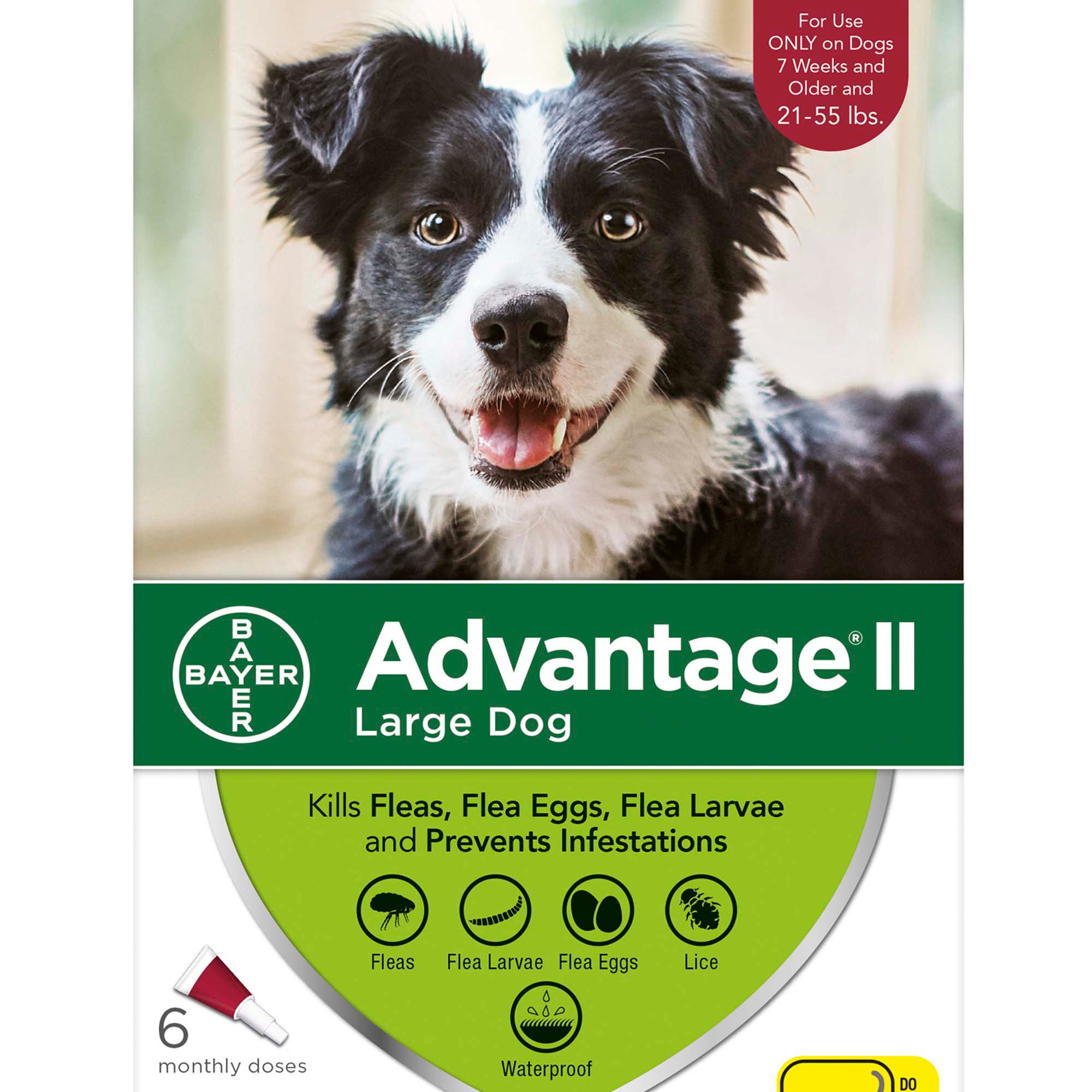 Advantage II Once-A-Month Topical Flea Treatment for Dogs & Puppies 21 to 55 lbs.
Repeat Delivery:
Price pending
In-Stock
Select attributes to see availability
Advantage II Once-A-Month Topical Large Dog Flea Treatment
Advantage II flea medication for dogs protects them by killing all flea life stages

Prevents fleas on treated dogs from infesting your home

Kills fleas within 12 hours of application

Treats, prevents & controls lice infestations

Special Advantage II flea control formula remains effective after bathing and swimming
Everyone loves having friends and family visit, but some house guests can easily wear out their welcome. If your pesky visitors are fleas, these tiny pests can infest your dog and invade your home all year long. Specifically formulated for the protection of both adult dogs and puppies, Advantage II Once-A-Month Topical Flea Treatment for Dogs & Puppies kills fleas, flea eggs and flea larvae. In addition, this dynamic formula treats, prevents and controls lice infestations directly on your best canine companion. Advantage II flea control drops also helps to protect your dog from flea infestations, as this special formula helps to eliminate fleas on treated dogs, while it also prevents fleas from being able to reproduce. This effective flea medication for dogs even works on dogs that enjoy wading, swimming, boating or other water activities. If your dog loves the water, then these drops will be just perfect for him, since these drops feature a unique waterproof formula. Studies have shown your dog will still be protected even after exposure to water, whether your dog has gone for a swim, has been given a bath or has been in the rain. This unique Advantage II formula does not expire, just as long as it remains unopened and is properly stored according to the package instructions.