convenient pampering from petco certified stylists

healthiness is happiness
With Petco Certified Stylists, state of the art facilities and rigorous safety standards, you can trust us to care for your pet completely. With more than 1,200 locations and great prices, a great groom is always just a call away.
Full Spa Services

All of our Spa Services are designed to make your pet look and feel their best. Our stylists are trained to ensure a top notch experience.learn more

---

Adult Full-service

Dogs over 6 months of age

---

Bath or Haircut

Full services include the following:

Natural shampoo
Ear cleaning
Blow dry
15-minute brush-out

Gland expression
Nail trim
Scented spritz

Full-service haircut includes cut & style to breed-specific standard.

For a custom cut or style, extra charges may apply.

+ Express Services

Choose a Full-service bath or bath with haircut with Express Service for no kennel time. Perfect for senior, special needs or nervous pets. Must purchase with a full service bath or bath with haircut.

 

Puppy Services

For puppies under 6 months old

---

PUPPY FULL-SERVICE

---

Puppy Bath

Includes bath with natural shampoo, blow dry, 15-minute brush-out, ear cleaning & nail trim

SM/MD $15 and L/XL $25

---

Full-Service Upgrades

---

Pick 3 Spa Package

Select custom shampoo, conditioner and spritz plus add 3 spa upgrades:

15-minute extra brushing
Blueberry facial
Breath refresh
Teeth brushing
Feather hair accessory

Nail buffing
Paw balm application
Nail pawlish
Colored hair extension

Pampered Pet

This rejuvenating service works to hydrate and exfoliate your pet's skin & coat—restoring the shiny, healthy look. Choose either Dead Sea Mineral Mud Bath or oil treatment.

De-shedding Treatment

Includes FURminator loose undercoat removal, natural shed-reducing shampoo and treatment, followed by another thorough FURminator brush-out and aloe hydrating treatment.

Flea Relief

Protect your dog with your choice of a naturally medicated or flea shampoo, moisturizing coat conditioner and spritz.

Not available in North Carolina

Flea and tick topical and application

Topical service is effective for 30 days

Not available in NY, NJ, NC, IN

7-POINT PET CARE CHECK

Every grooming service starts with a visual and physical screening of your pet. We make sure nothing looks or feels abnormal.learn more

Eyes

Ensure your pet's eyes are bright, clear and alert

Ears

Check ears are clean and odorless

Teeth

Check that teeth and mouth are clean, shiny, and unbroken

Under-side

Shiny, healthy, and unmatted coat

Skin & Coat

Shiny, healthy, and unmatted coat

Nails & Pads

Shiny, healthy nails; moist, uncracked pads

The 7-point Pet Care Check is not a substitute for regular examinations and care from a licensed veterinarian.

Walk-In Services

We offer these services on a walk-in or appointment basis.learn more

Mini Make-rover

Brush-out, ear cleaning, nail trim, and teeth brushing or brushless gel.

Face, Feet & Fanny Trim

Breath Refresh

Teeth Brushing

Flea and tick topical and application

Topical service is effective for 30 days
Not available in NY, NJ, NC, IN

Ear Cleaning & Nail Trim

Ear Cleaning

Nail Trim + Buffing

Nail Trim

Nail Pawlish

Feather hair accessory

Colored hair extension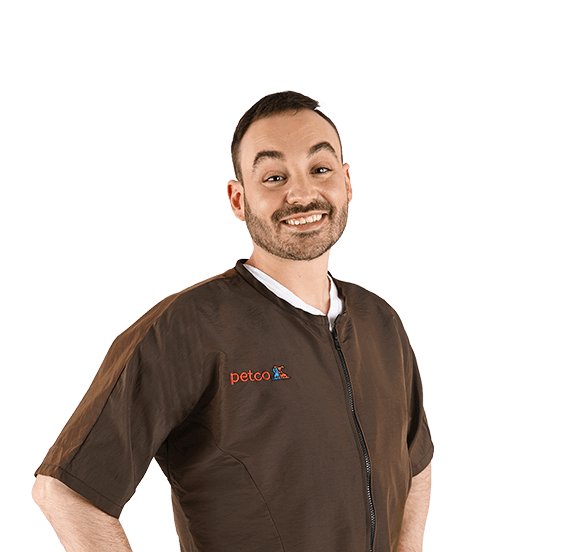 "It's nice to get new dogs in and see my regular clients at the same time and know that we are providing a service that people really appreciate on a daily basis."
Glenn - Stylist/Mentor since 2013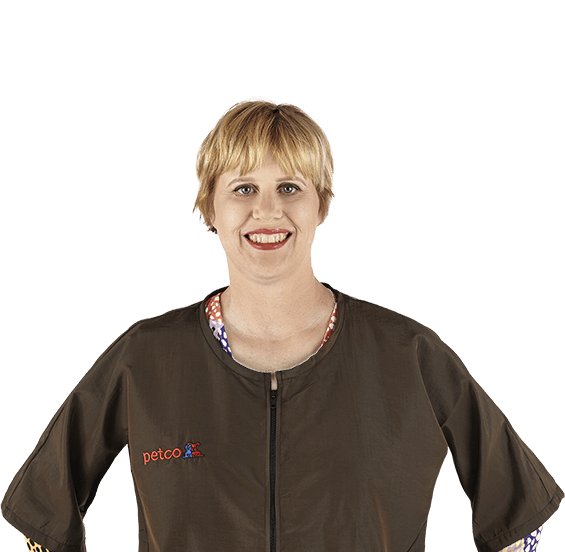 "I enjoy working for Petco immensely because they support me, they help me grow and provide the expert answers I need to do my job right."
Sue - Stylist since 2008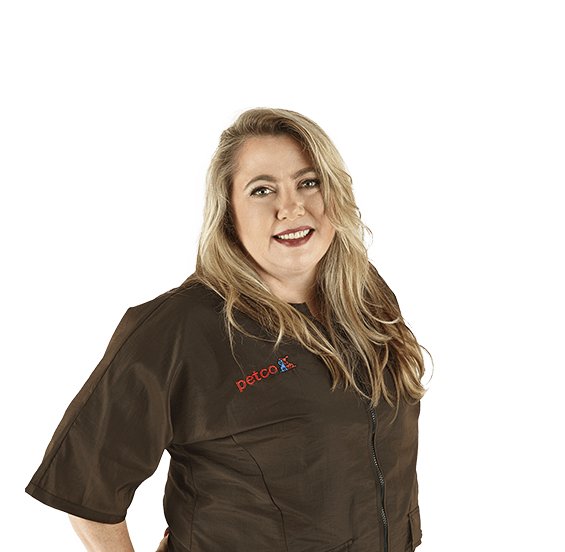 "I love being able to see my pet parents every day, and seeing the smile on their face when I make their puppy proud."
Dawn - Stylist/Mentor since 2007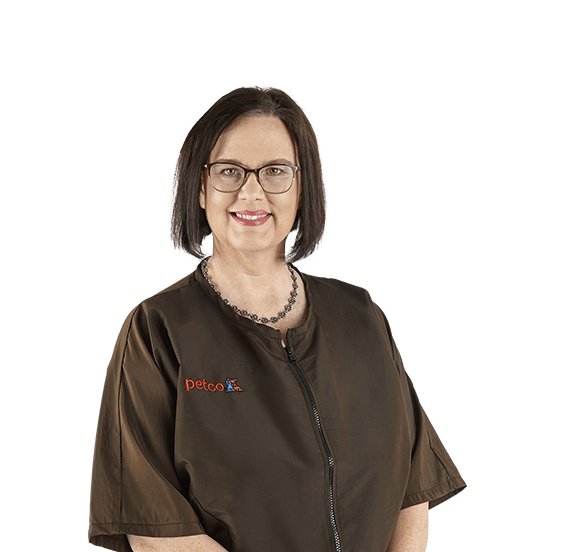 "I really enjoy working at a salon that stands behind me, and has safety policies in place to protect the pets I work with."
Cara - 30 years of grooming experience
what's trending now



Customer Service is available:
Mon–Sun: 4 am–10 pm PST
888-824-7257

Pet Specialty Experts are available from:
Mon–Sun: 5 am–9 pm PST