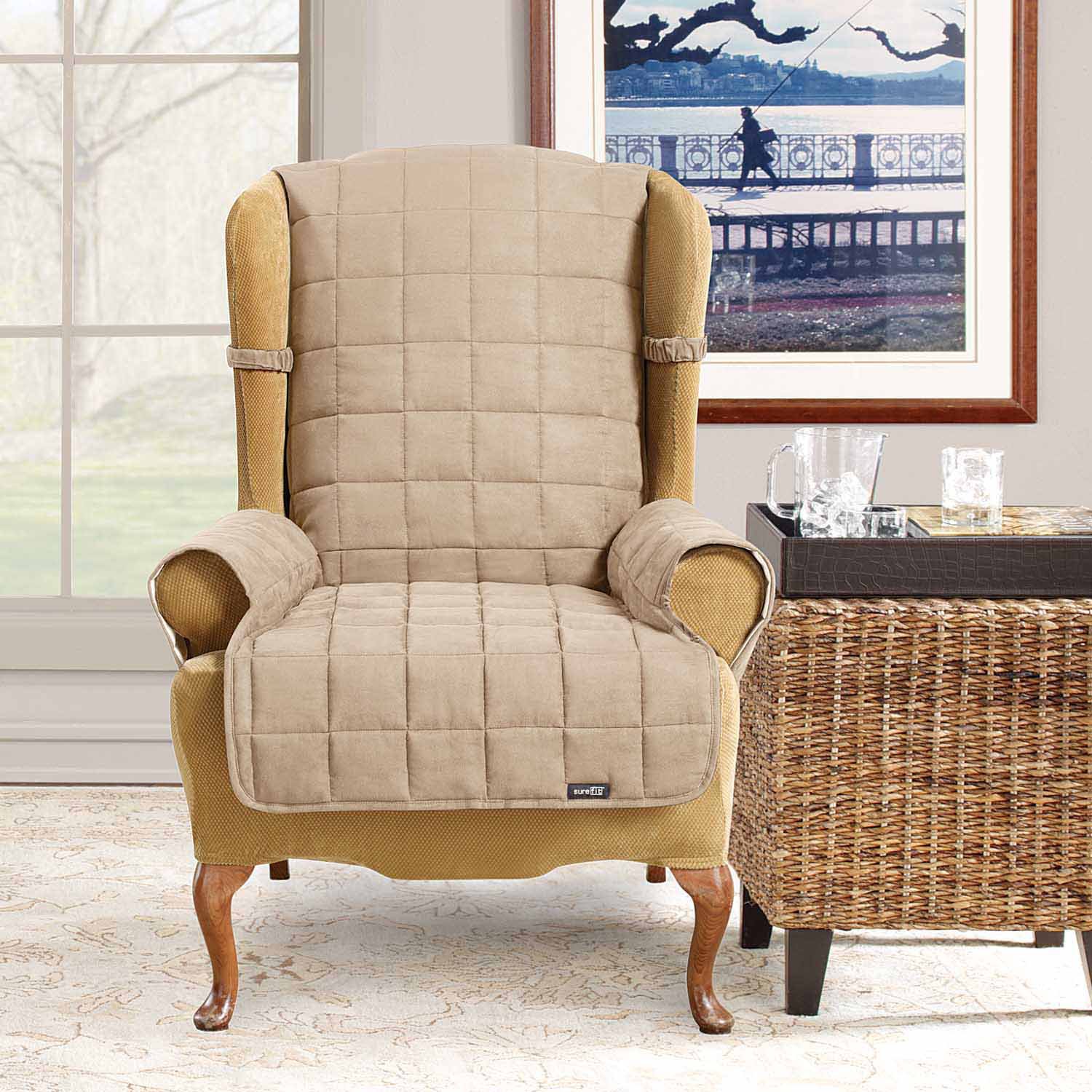 Sure Fit Soft Suede Waterproof Wing Chair Throw Cover in Taupe
Repeat Delivery Price:
Price pending
Sign up to be notified when this item is available.
Out of Stock
Our wing chair protectors are made from polyester material to help keep your furniture safe from claws and paws. The wing chair protector is completely waterproof and the specially bound seaming prevents leakage.
Great for protecting your furniture from scratches, stains and hair

Features a generous 39" backdrop with detachable stay-put strap

Fits most standard chairs with cushion width inside arm to inside arm of 24"